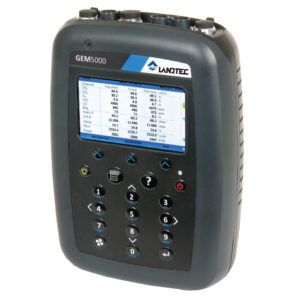 QED Makes Landtec Gas Analyzer Repair Fast-N-Easy
We are excited to announce our Fast-N-Easy Inspection and Repair Program for our Landtec portable gas analyzers. We are doing away with our previous procedure and moving to a more streamlined and efficient program. This new and improved program will simplify the inspection and repair process for you, improve turnaround times on inspections and repairs, and in many cases, save you money!
As with any change, we recognize that there will be some questions. Below, you will find a list of frequently asked questions and answers that should help clarify things. If you have any additional questions, please contact us.
Why is QED making this change?
The main reason for this change is our desire to make the process easier for you, our customer and improve your overall experience with QED. When speaking with our customers, we heard some concern over the length of time that we were taking to complete repair on gas analyzers. We listened, investigated the situation and found ways to improve many facets of the repair experience. This simplified process will allow us to complete repairs in a more timely and efficient manner and even reduce cost in many instances.
What changes are you making?
To explain where we are going, we have to first discuss where we've been. This gets a little lengthy, so hang in there. Under our previous process, if your analyzer was in need of repair or calibration, you would contact QED and we would issue a Return Authorization, (RA), number. You would then ship the unit to us. We would receive the analyzer, inspect it and prepare a quote for all necessary repairs, (this would include an inspection fee and calibration fee). Your analyzer would then be cataloged and placed in our holding area while we waited for approval of the quote. Those approvals could often take as long as two weeks to receive. Once quote approval was received, we would complete all repairs, test the unit and ship back to you. We would then invoice you for all repair costs and return freight charges.
With our new Fast-N-Easy program, you will be quoted a flat rate repair fee, (based on your analyzer model); at the time you contact us to request a Return Authorization. You will then issue a purchase order, (or provide payment via credit card), for that flat rate fee and send your analyzer to us. We will receive the unit, inspect it, repair it, calibrate it, test it and ship it back to you via Ground freight. All parts, labor and return shipping charges, (Ground shipment only), are included in the flat rate fee. So, there will be no additional charges and no delays due to quoting the repairs!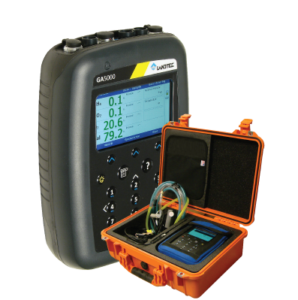 Are all potential repairs included in the flat rate fee?
No. We looked at our repair history and identified the most common and frequent repairs and included them as part of the Flat Rate fee. We estimate that this will cover approximately 90% of all of the repairs that we perform. There are some repairs that we felt were outside of the norm, (replacement of sensor boards, display boards, cases, etc.). Those repairs will still be quoted as an additional expense and will require customer approval before we proceed.
So, what do I get as part of the Fast-N-Easy program that I'm not getting now?
We're glad you asked. Not only did we include a number of common repair parts as part of the flat rate fee, we included some extra things too, like a complimentary water trap kit, a replacement shipping box, (if needed), and return freight, (Ground shipment). The chart below provides a quick overview:
| | | |
| --- | --- | --- |
| What is included? | Previously | Fast-N-Easy |
| Inspection |  X |  X |
| Calibration |  X |  X |
| O2 Cell Programming, (as needed) |  X |  X |
| Firmware Updates, (as needed) |  X |  X |
| Water Trap Kit | |  X |
| Sensor Replacement, (as needed) | |  X |
| Transducer Replacement, (as needed) | |  X |
| Pump Replacement, (as needed) | |  X |
| Keypad Replacement, (as needed) | |  X |
| Lens Replacement, (as needed) | |  X |
| Battery Replacement, (as needed) | |  X |
| USB Cable Replacement, (as needed) | |  X |
| Tubing Replacement, (as needed) | |  X |
| New, Double-walled, cardboard shipping box, (as needed) | |  X |
| Return Shipping, (Ground freight only) | |  X |
Are there any other changes to the previous program?
Yes. When we began investigating our existing process, we found that the amount of labor required to calibrate our 2000 and 5000 series analyzers was not in line with the fees that were being charged. As a result, we have lowered the calibration fee for the 5000 series analyzers. The calibration fee for the 2000 series has been raised slightly. However, with all of the other changes, you should realize a cost savings more often than not with the Fast-N-easy program.
The free Return Shipping is great. But what if I want it shipped Next-Day-Air, instead of Ground?
Any premium freight, (Next-Day-Air, etc.), will be your responsibility and will be invoiced as a separate line item.
When does the Fast-N-Easy program go into effect?
January 31, 2017.
How much will this cost?
Flat rates vary, depending on the model and features of the analyzer. Please contact QED to request Fast-N-Easy pricing for your specific device.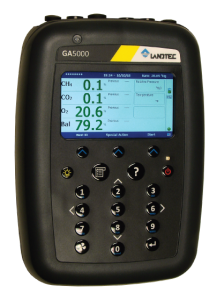 What about Service Contracts?
With all changes to our program, we felt that our one-year service contracts no longer offered any appreciable benefit to our customers. So, we will no longer be offering one-year service contracts. We will still offer three-year contracts for the 5000 series analyzer. Unfortunately, due to the age of the units, we will no longer offer any service contracts for the 2000 series analyzers.
Do these changes void my existing Service Contract?
No. All existing Service Contracts will be honored. Once your contract has expired, all future repairs will fall under the Fast-N-Easy program, (unless you decided to purchase a three-year Service Contract for your 5000 series analyzer).
As a customer, how do I benefit from these changes?
A simplified procedure
Improved completion times for repairs and calibrations
Improved ability to budget for annual calibration/repair
Cost Savings, (numerous parts that were previous billed separately are now included)
Free Return Freight, (Ground shipment)
An improved overall experience
We hope that you have found these questions and answers helpful and informative. Again, if you have any other questions about the new Fast-N-Easy program, please give us a call.